25th International Passive House Conference
10.09.2021 – 15.09.2021
Wuppertal, Germany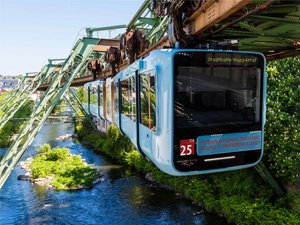 The construction sector is booming and many good projects have been developed or are in progress. The biggest challenges that lie ahead of us are deep retrofits for existing buildings worldwide. The International Passive House Conference will address – among other topics – possible solutions for prefabricated con¬struction and renovation concepts for highly efficient new build projects and renovations. Therefore the outPHit project will be put in the spotlight.

Participants can expect a wide range of networking opportunities, presentations, workshops and building tours to learn more about the latest Passive House developments. Furthermore, the conference is accompanied by the Passive House Exhbition where all leading manufacturers present their latest products!
The 25th International Passive House Conference, including the Passive House Exhibition, will take place from 10 to 12 September in the historical city hall of Wuppertal, Germany and broadcast live for an online audience. A further purely online segment of the conference will take place on 14 and 15 September, ensuring that participants from around the world can take part.
Further information as well as the conference programme will be available shortly!
Learn more at passivehouseconference.org