Climate-neutral buildings - how do we achieve it? (German)
25.1.2022, 16:00 – 25.1.2022, 17:30, online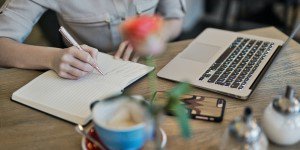 During the 25th International Passive House Conference in September 2021, the PHI presented a study on the feasibility of achieving climate neutrality for the building stock. This study has now been updated on the basis of the new plans for amendments to the GEG and BEG showing that the measures now envisaged will still not be sufficient to achieve the climate targets.
Why this is and how the building stock can really be modernised in a climate-friendly way, you can learn on 25 January 2022 from 4-5:30 pm CET in this webinar as part of the project outPHit. outPHit is funded by the European Union and intends to support fast and cost-effective refurbishment concepts with a high level of energy efficiency and reliability.
Speakers: Jürgen Schnieders and Benjamin Krick, Passive House Institute
Moderator: Jan Steiger, Passive House Institute
The event will take place online and will be hosted by the Passive House Institute. The language of the presentation will be German.
Read more
Photo: Judit Peter via Pexels