Energy Poverty: Why is it important and how can municipalities fight it?
9.9.2021, 14:00 – 9.9.2021, 15:30, online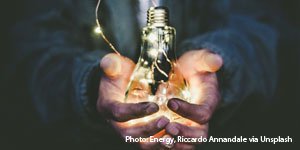 Workshop at Climate Alliance's International Conference 2021
Energy poverty adds a social dimension to the climate crisis, tackling it is essential if we are to create a social and sustainable Europe. Municipalities have a key role to play in fighting energy poverty by making energy services affordable and through measures that help their citizens to use less energy in the first place. As part of this year's Climate Alliance International Conference, this workshop ex-plored key drivers and barriers to alleviating energy poverty as well as solutions in a municipal setting.
One of these solutions was the Passive House concept. Austrian outPHit partner Harald Malzer, Neue Heimat Tirol, showcased the benefits of Passive Houses and highly energy efficient retrofits based on the EnerPHit standard. He showed how "living in a Passive House for 5€/m²" is not only doable, but being done in numerous examples from Austria. Participants were also introduced to the outPHit project and its mission to make retrofits faster, more reliable and cheaper – an important approach for the fight against energy poverty across Europe.
Learn more
Photo: Riccardo Annandale via Unsplash