International Passive House Open Days 2021
5.11.2021 – 7.11.2021, Worldwide and online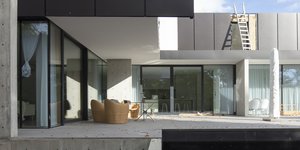 Are you enthusiastic about the Passive House concept and its advantages? Then take part in the Open Days and motivate others to join the movement by sharing your knowledge and experiences!
The International Passive House Open Days are a great opportunity to learn about Passive House and energy efficient buildings. Get in contact with current owners and learn first-hand what it is like to live in a Passive House and what the building or retrofitting process was like. Some open houses and buildings will even have professionals on hand with the knowledge and tools to explain the technical details of Passive House projects.
After the success of the first digital International Passive House Open Days in 2020, and due to the continuing COVID19 restrictions around the world, the 2021 International Passive House Open Days will be a hybrid event, with tours, Q&As, panel discussions and other offerings taking place in-person or online depending on the region and current COVID-19 status.
If you would like to know more about the event and the registration procedure, click on the link below.
Photo: Cedric Burgers, Architect AIBC