Neighborhood event: Gas crisis, climate crisis - that's what we can do! (German)
15.11.2022, 16:00 – 15.11.2022, 22:00, Friedrichsdorf, Germany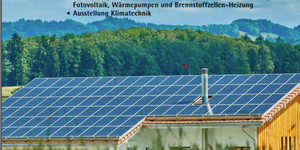 On Tuesday, 15 November from 3pm to 7pm, the Friedrichsdorf Institute for Sustainability will offer, among other things, expert lectures, advice on subsidies for Passive House technology and an exhibition.
Tanja Schulz from the Passive House Institute will give two lectures at the event - at 4pm and 6:30pm. The topics: "Energy Efficiency Now - Economical and Highly Efficient Modernisation - the EnerPHit Method" and "Permanently Secure Energy Supply: Passive House and Renewables".
This will be followed at 7pm by a panel discussion with Mayor Lars Keitel, experts and the audience. Tanja Schulz will also take part as an expert. The discussion will be chaired by Thomas Ranft, a well-known moderator at Hessischer Rundfunk.
Admission is free! Registration is not required.