Passive House at COP26
31.10.2021 – 12.11.2021, Glasgow, United Kingdom and online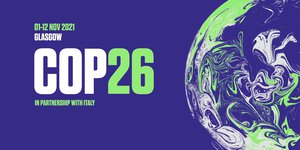 Will you be at COP26 online or in Glasgow? Check out the many Passive House events taking place! The International Passive House Association (iPHA) is organising their annual COP sustainable buildings tour on November 8th, ending with a Passive House workshop at the CSIC! Also to look forward to are the Construction21 International Green Solutions Awards Ceremony on November 10th, where (hopefully!) a Passive House takes the gold.
Two sessions are managed by iPHA in the EU Pavilion. One on the global 'Efficiency: The First Renewable Energy' campaign and another all about the Glasgow Ice Box Challenge, as well as a session co-organised with Instituto Latinoamericano Passivhaus as part of the Global Alliance for Buildings and Construction programme.
You can watch these and many more fantastic events over the course of COP26 online or in-person. Check out the schedule by clicking the link below to find out how and when you can take part in Passive House COP26 events.
Learn more:
Graphic: UN COP 26