Passive House evening: DIY Energy Efficiency NOW! (German)
21.9.2022, 19:00 – 21.9.2022, 20:30, online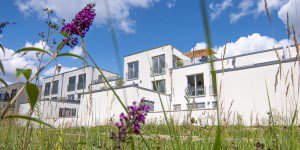 Do you want to do something to save energy and costs? We will show you how! None of us is powerless in the face of the energy crisis. Everyone, whether tenant or building owner, user or councillor, can contribute with small or larger measures to mitigate the energy and climate crisis. Get involved and become active.
The speaker will show how you can contribute to saving energy and costs with DIY measures and detailed instructions.
Speaker: Benjamin Krick, Passive House Institute
Participation in this event is free of charge.
Photo: NEST Ecoarchitecture