Next Working Group on Buildings @CAIC22
28.9.2022, 16:00 – 28.9.2022, 17:30, online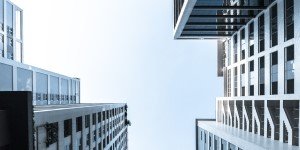 This edition of Climate Alliance's Working Group on Buildings will focus on making energy performance visible with contributions on energy performance certificates as policy tools for municipalities as well as going above and beyond in terms building energy efficiency and renewables with standards like Passive House and EnerPHit. Members are welcome to join in for this online meeting and exchange on the role of he building standards, goals and guidelines in harnessing the local potential to transform our building stock.
The session is being organised by Climate Alliance in cooperation with the outPHit and CrossCert projects and is preceeded by the CorssCert event, "Energy efficient buildings: next generation energy performance certificates".
Register for WG Buildings via CAIC22!
CAIC22 | CAIC22 programme | Registration
This Working Group meeting is an official part of the CAIC22, which is taking place online and in Luxembourg from 28 to 30 September. You can register for this digital Working Group on Buildings session alone, or also sign up for other CAIC22 sessions on offer both in Luxembourg and online via the CAIC22 registration form below. Learn more about the CAIC22 and secure your place today!
Photo: Leohoho via Unsplash