outPHit launches new website and communications materials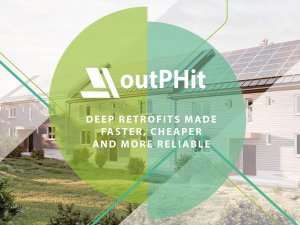 The new outPHit website now provides a comprehensive overview of the EU project and the topic deep renovations in general. In addition, the communication materials are now available for download. Interested stakeholders can learn more about the project content and the plans of the outPHit consortium.
outPHit is confronting inefficiency in existing buildings by pairing prefabrication and streamlined processes with the rigour of the EnerPHit Standard for renova-tions according to Passive House principles. The project is being carried out by 10 organisations in seven EU countries under the leadership of the Passive House Institute.