outPHit maps municipal needs in the building sector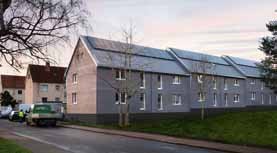 With the help of outpHit, Climate Alliance is advancing its efforts on the extensive topic of buildings. With its newly launched survey, the network is taking the first step in analysing the work of municipalities in the building sector and identifying local needs. The aim is to set up a working group in autumn 2021 on the basis of the survey results. This will serve as a platform for interested municipal representatives to exchange with each other and with experts. All survey participants will receive free access to a training course on energy efficient building principles from the Passive House Institute as well as digital access to all events at the 25th International Passive House Conference in early September 2021.
Learn more
Want to learn more? Contact us at communications(at)climatealliance.org for more information.