Performance verification concept note of energy-efficient buildings published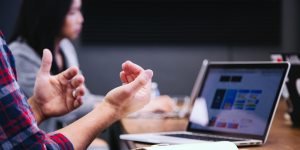 The outPHit consortium has now provided a glimpse of how a certification scheme for building performance could look with the publication of a new concept note on performance verification. Ensuring that a building is actually performing as planned has the potential to be the ultimate quality assurance step in delivering highly efficient buildings. This new concept note outlines the outPHit consortium's plans for a verified performance certification scheme and serves as a precursor to the definition of related certification criteria.
The new concept note describes how the process of evaluating building performance can be streamlined and automated. A low-cost, data collection system based on radio communication is to feed measurements into an online database for automated evaluation, thus greatly simplifying building monitoring. The idea is to simplify this critical process so that architects and even builders can potentially carry it out in the field. The advantages include systematic commissioning and the ability to quickly address issues as they arise. Comfort in terms of temperature, humidity and air quality can also be systematically addressed. The concept note for the verified performance certification is now available online.
Download the concept note
Photo: headway via unsplash