WORKING GROUP | Making our buildings fit for summer
24.7.2023, 14:00 – 24.7.2023, 15:00, online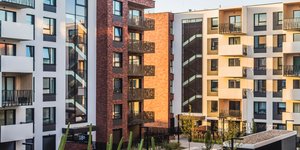 As the climate heats up, the issue of overheating in buildings is becoming increasingly important. High indoor temperatures are a matter of comfort and are closely related to health. In this context, robust strategies can help to ensure a high level of comfort with minimal energy demand all year round  – good for the wallet, good for building occupants and good for the climate!

After sharing participants' experiences and challenges, Jessica Grove-Smith, Executive Director and Chief Scientist of the Passive House Institute, explained the pillars of summer comfort including shading, insulation, internal heat sources, night ventilation, among others.
This workshop was organised by the Climate Alliance Working Group on Buildings and made possible by outPHit.The working group offers municipalities from all over Europe since 2021 more information about buildings and retrofits, opportunities for training and knowledge transfer as well as an exchange with each other and with experts.
Learn more
Want to learn more about the Working Group on Buildings? Contact us at buildings(at)climatealliance.org.