Survey results reveal municipal needs on the topic of deep retrofits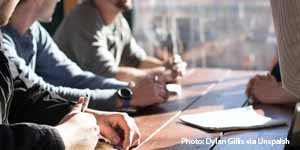 A comprehensive outPHit survey has helped pinpoint the needs and perspectives of municipal staff when it comes to questions of energy and buildings. A total of 76 representatives of cities and towns across Europe responded to the survey over the summer. Findings reveal a need for energy consulting, professional development and information on optimal timing of retrofitting measures as well as an exchange on goal setting, economically viable retrofitting solutions and principles.
outPHit partner Climate Alliance conducted the survey in order to help design a working group on buildings for municipal representatives. The working group will establish a platform for interested municipal representatives to exchange with one another and with experts on the critical topic of energy use in buildings. Climate Alliance's new working group on buildings is due to have its first meeting this November. The network is Europe's largest association of cities and towns dedicated to fair and comprehensive climate action.
Learn more